To honor those who lost their lives, who served, are serving, and all of those affected by 9/11/2001, Pittsburgh Cares is hosting several ways in which community members can show honor and gratitude.
Join us and thousands of people across the country in making the of 9/11 into a day of remembrance and doing good.
.
To honor our first responders, veterans, and active military members, Pittsburgh Cares is hosting a Thank-a-Thon where community members can make thank-you cards and cookies to be delivered to sites throughout Southwestern PA.
Community members can nominate an individual or group to receive "thanks" or to sign up to make the thank-you cards and cookies by clicking here. If you don't have a delivery site in mind, we will provide one!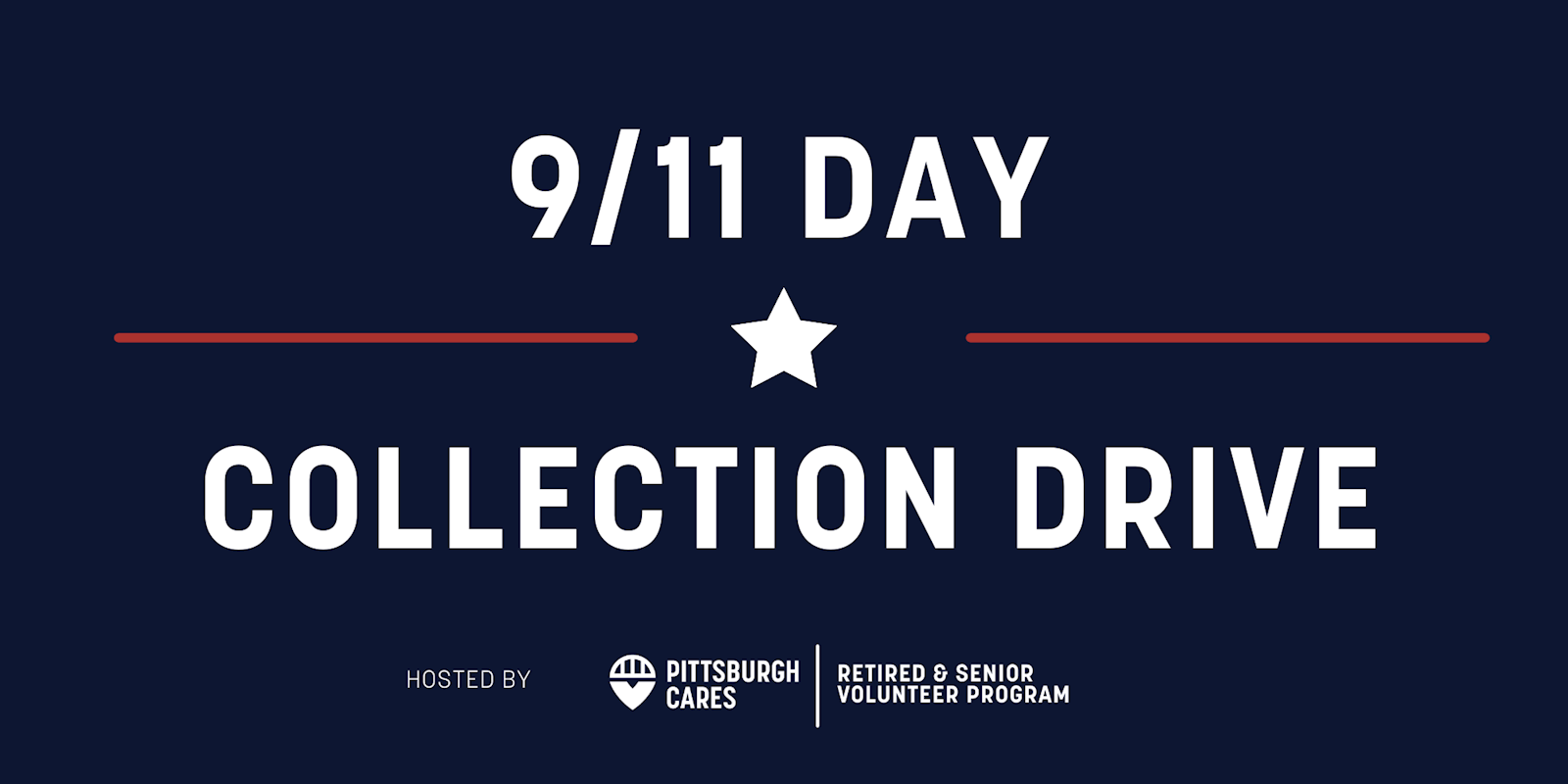 From August 9th through September 9th Pittsburgh Cares' Retired and Senior Volunteer Program (RSVP) will be collecting toiletries and non-perishable food items in most need to donate to our nonprofit partners who serve veterans to commemorate the 20th anniversary of September 11th, 2001.
We want to show our gratitude to everyone who has served and is serving to protect our country.
Items can be dropped off at the Pittsburgh Cares office on Mondays between 11AM-2PM (closed on Sept. 6th for Labor Day) or at The Center at the Mall in Beaver County.
For a complete list of items, please click here.
Questions can be directed to rsvp@pittsburghcares.org or by calling 412-471-2114 x203