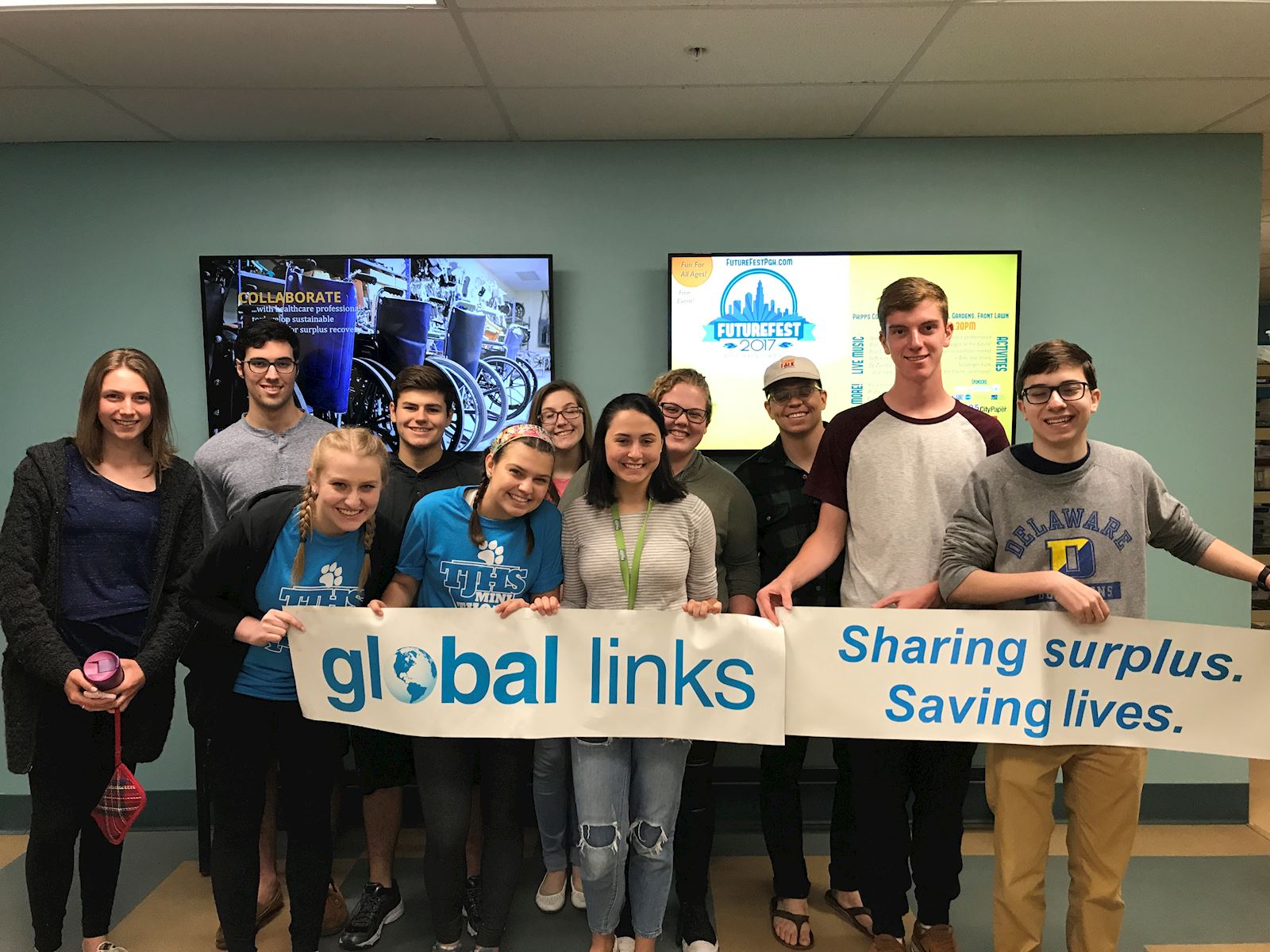 Youth Engaged in Service
Youth Engaged in Service (YES) provides youth between the ages of 5 and 21 with enriching service experiences and leadership development opportunities. By partnering with youth groups, educators, schools, community organizations, and our national office, YES provides the resources and expertise that inspire young people to become more aware of social issues and the tools and resources they need to respond and become part of the solution.
Youth Advisory Council: A group of young, energetic, and civic minded teen service leaders who help to develop and execute YES key initiatives, and serve as ambassadors for the power of all kids to make their mark in our region. We are currently taking applicants for this year's council. Interested students can apply here. A corresponding nomination form must also be submitted. It can be found here

Customized Service Experiences: Interested in getting your whole school or group involved in service? Let us customize it for you. Samples of types of customized service contracts include, Days of Service, Leadership & Service Workshops, Leadership and Service Learning Curriculum and Support, Professional Development Workshops, and Events, Fairs, or Guest Speakers.
Pittsburgh Cares Service Camps: Pittsburgh Cares Summer Service camp is designed to help young people develop new skills that will make help them stand out as leaders in their schools and communities.
Participate in a daily series of interactive, leadership development, workshops facilitated by a diverse group of individuals who have experience in service, community action, and the professional work environment

Participate in a series of action-based, off-site service projects based specifically oncommunity needs identified by you and your peers
Engage in conversation with your peers and facilitators about the social issues that are important to you and learn how to become a more interactive member of your community.

This is a fee-based service. If your school is interested in a customized service camp, please email chawthorne@pittsburghcares.org

Pittsburgh Public Schools' Ninth Grade Nation:
Trains high school student leaders and civics teachers across 10 high schools in the service learning process, provides support and consultation services, and produces a Civics & Service Learning Newsletter highlighting programs, tools, resources, and grant opportunities. (5 years of implementation)
Get a beautiful CSS code with the new free online tool hosted by HTML Cleaner.