Be the reason someone smiles this holiday season.
Looking for ways to give this holiday season? Look no further! Check below for holiday volunteering updates and ways you can donate to nonprofits and people who need you! We'll keep this area updated regularly as more opportunities arise.
Do you know of or work for a nonprofit who could use some extra promotion and volunteers or donations this holiday season? Register those needs on our online form here and we'll be sure to include them here on this page and on our social media channels!
Featured Projects
Toys for Tots Pittsburgh
Volunteers are needed at the Toys for Tots main distrubtion warehouse to sort donations and pack toy requests for area children and families. To express your interest in volunteering and for more information, click here.
Deck the Halls with Operation Santa
Volunteers are needed to help decorate for a holiday carnival supporting military families. More details coming soon.
Holiday Giving Opportunities
Donate to Pittsburgh Cares:
Sign up for Amazon Smile & Choose Pittsburgh Cares as your Charity
Amazon donates 0.5% of the price of your eligible AmazonSmile purchases to the charitable organization of your choice.
Sign up for Amazon Smile:
Visit smile.amazon.com
Sign in with your Amazon credientials
Under your "Account & Lists" section, select "Your Amazon Smile"
Go to Your Account and under "Other Programs" select "Change your Charity"
Select Pittsburgh Cares as your charity! We SO appreciate your support!
Already have AmazonSmile? Choose Pittsburgh Cares as your charity!
Desktop
Choose Pittsburgh Cares under the drop-down right under the search bar:

Mobile
Open your Amazon App
Go to "My Account"
Select "Amazon Smile"
Select Pittsburgh Cares as your charity! We SO appreciate your support!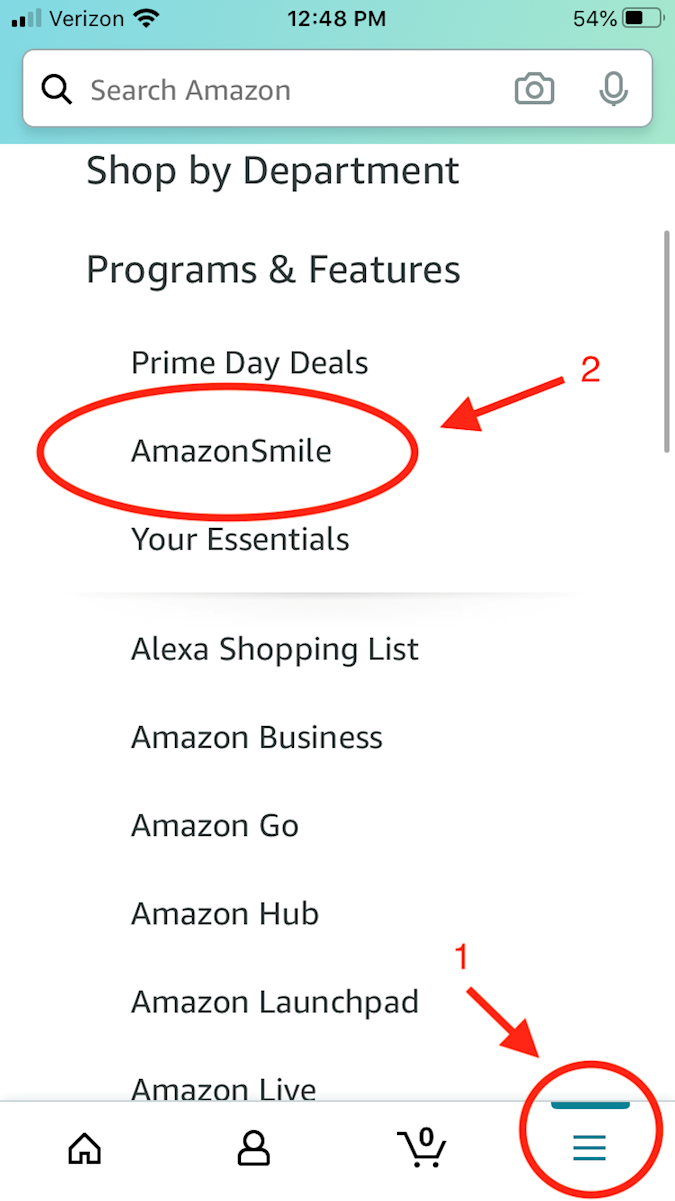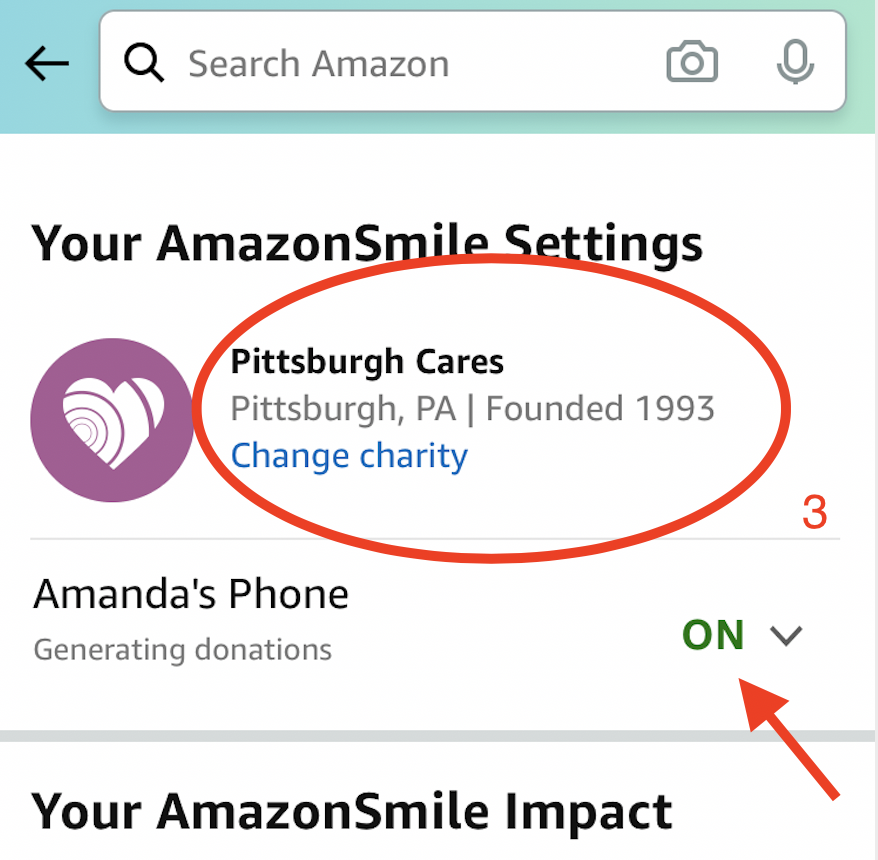 Toys for Tots Wishlist
Speaking of online shopping, if you're looking to donate a gift this holiday season, we've tried to make it easy for you! Click here for a wishlist for Toys for Tots in Southern Allegheny County (Pittsburgh).
Holiday Volunteering Opportunities
Check out our Community Calendar for date-specific ways you can serve in-person and virutally.
Volunteer for Play it Forward's Toy Distribution Day
Play it Forward Pittsburgh is a gently used children's toy drive. They are collecting gently used or new toys, games, electronics, sports equipment, bikes and movies (dvd only) and offering them free to families in need. More info here.
Volunteer during Mitzvah Week/ Day
Choose from a variety of projects taking place from 12/21- 12/25; more information here.
Featured "off the calendar" projects & organizations:
Pittsburgh Restaurant Workers Mutual Aid
A group started to support and provides resources to restaurant and hospitality workers who have been affected by Covid-19. Learn more here.
Western PA Diaper Bank
Help pack diapers for distribution to families in need! More info here.
412 Food Rescue
Download the app, sign up to rescue food throughout Allegheny County. More info here.
Help Families do their Taxes
No experience necessary, virutal volutneering opportunities available! More info here.